Mich Straaw is a refreshing introduction to the new era of alternative music artists. The Nigerian singer/songwriter is a phenomenal musician with a unique silky-fresh style of music that's soothing to listeners from start to finish. His sounds are a blend of Afro/Trap-Soul fused with Afro-pop vibes that make for a perfect blend of enthralling music and atmosphere regulator. Mich Straaw is shaping his sounds by putting together a plethora of music elements to create an exceptional multidimensional feel. Mich Straaw continues to dominate his realm and keep total creative control over his music by self-producing his demos, thereby setting the multi talented music artiste apart from other Pan-African musicians on the rise. Since releasing 'Yours Sincerely' and 'CTRL' (feat. Bidi Iyamu of DDTM) on SoundCloud, Mich Straaw has released more profound songs under the genre Afro-blues, while playing in the category of Afro/Trap Soul music.
Follow this young Pan-African revelation Mich Straaw on Facebook, Twitter and Instagram.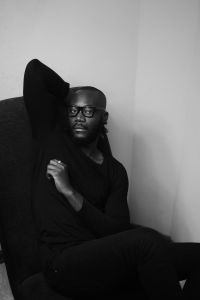 Mich Straaw (who is deeply inspired by artists like; Phil Collins, Michael Jackson, Miguel, Tuface and a host other talented acts before him) hopes to leave pieces of himself in the world through his music. After opening for Pan-African music artiste, Nneka at the 2017 Gidi Culture Festival in Lagos, Nigeria, Mich Straaw is bringing his music directly to his audience one performance at a time. His self produced songs "Fallen" and "I Wan Luv U" continue in the story of his previously released songs: Yours Sincerely, F.I.N.E and CTRL. Teaming up with producer Tey Chaplin and Rubunu of RCube, Straaw debuts "Long Way" on Soundcloud. Another addition to his "Collage" music project. "Collage" by Mich Straaw is a music collection inspired by different and sometimes the same women in Mich's rich and eventful life. A telling tale from a befitting King.